banner1
banner1
Concrete Power Washing Services in Greenville, SC
DRIVEWAY CLEANING & MORE!
More often than not, driveways and sidewalks are the first impression of a house curb appeal and can reflect a poor image of that property if not properly maintained. Unfortunately, driveways can become full of caked on dirt and grime from the daily traffic that goes across it or from improper irrigation runoff. The moist and humid climate of The Upstate is the ideal setting for mold and algae to take over that once clean driveway.
Our concrete cleaning specialist uses effective cleaning methods to remove black mildew, efflorescence, oil stains, and calcium stains from your porch or concrete. We utilize our surface cleaners to evenly clean large concrete areas evenly and without the worry of etching or damaging the concrete. In addition, we are able to remove most stains and gum deposits from the concrete by utilizing heat and the appropriate bio-safe chemicals to remove and restore the original color of your concrete with Superior House Washing cleaning services.
Gentle Cleaning, Powerful Results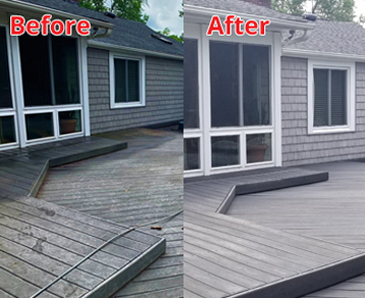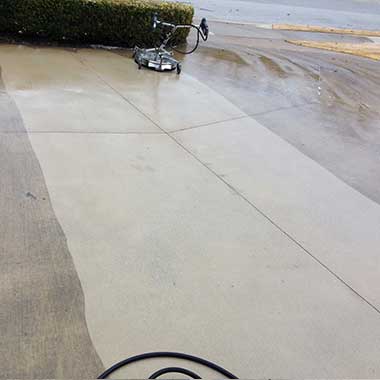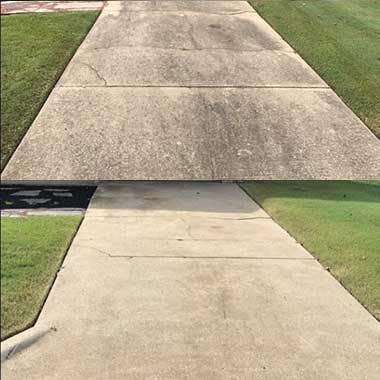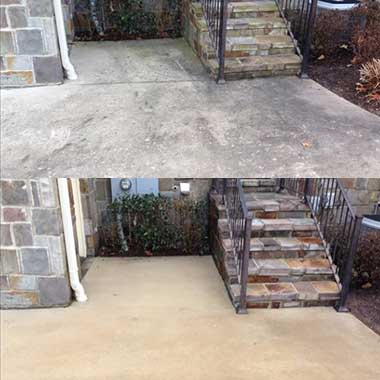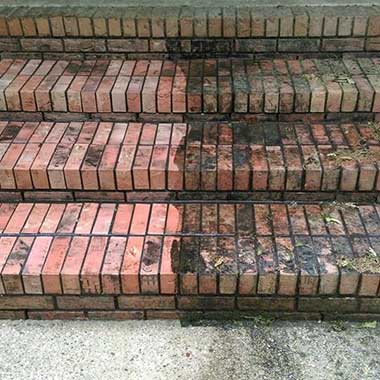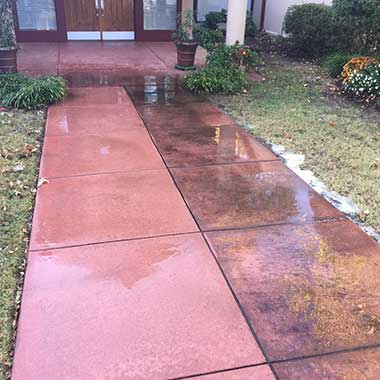 Concrete Cleaning

is Ideal for Many Parts of Your Upstate Home
Your property's concrete, brick and stone surfaces are extremely durable, but their porous nature and rough texture means they catch and absorb contaminants all too easily. This leads to dirty, stained and discolored looking surfaces that you're less than proud of. Reclaim your property's perfection with a little help from Superior House Washing!
Hot

&

Cold

Water Cleaning

Similar to other parts of your home's exterior, the concrete, brick and stone surfaces around your property require the proper kind of cleaning to achieve the best results possible.

Cold Water Concrete Cleaning works just fine for your average surface dirt and grime, but Hot Water Concrete Cleaning is required to reomove more stubborn stains due to oil or grease.

Plus, we use specialized cleaning solutions in combination with high pressure power washing for stains that bind to concrete, brick or stone at a chemical level, such as rust stains, calcium stains (efflorescence), and fertilizer stains.
The Right Kind of Concrete Cleaning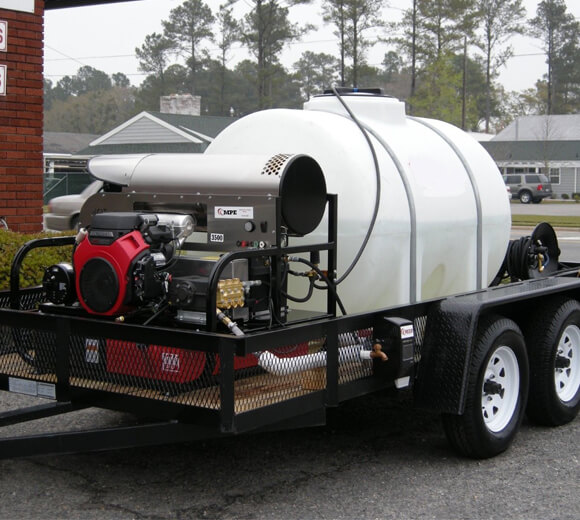 SUPERIOR HOUSE WASHING

is the 1st choice in Greenville, SC and throughout the Upstate!

Superior House Washing is a locally owned company. With several years of experience we have the equipment and knowledge to handle all of your residential and commercial exterior cleaning needs.

Service Area:
Greenville
Simpsonville
Mauldin
Five Forks
Taylors
Greer
Powdersville
Easley
Clemson
Anderson
Piedmont
Fountain Inn
Get a
FREE Quote

for Pressure Washing Services in the Upstate Area
It's quick & easy to obtain a
FREE Estimate

for any of our services!

Whether it's time for your regular cleaning, or if your property needs a complete overhaul, please don't hesitate to take advantage of the convenient contact methods listed below. Thank you for your interest in our services. We look forward to hearing from you!
Use
REQUEST FORM
PRIVACY POLICY : Any and all information submitted is intended for the sole use of Superior House Washing and will not be shared with any third parties without your express permission and consent.
Superior House Washing

The Upstate's best way to Protect & Beautify your Property!