Pressure Washing Services in Greenville, SC
Instant

Curb Appeal !

Many people living in The Upstate area experience the frustration of their home being overrun with green algae, mildew and black mold in the spring when the cold is finally gone and the humidity returns. With our cleaning method, we are able to restore cleanliness to your home, allowing for you to enjoy your summers outside.

Our safe, low pressure SOFT WASHING cleaning methods replace the conventional "power washing" which only uses high pressure water to blast the dirt off potentially damaging the surface. Fogged windows, damaged screens and wood are the most common issues associated with high pressure cleaning.

SOFT washing is 100% safe for all types of siding using no more pressure than a garden hose to remove the dirt, grime, mold and algae. The proper mixture of detergents, emulsifiers, and surfactants we use are customized to your home.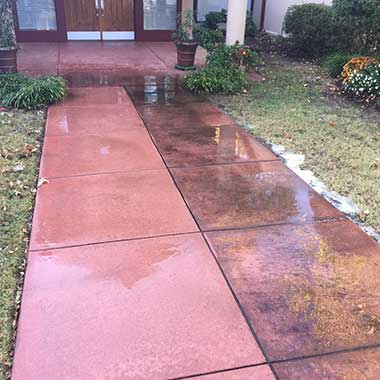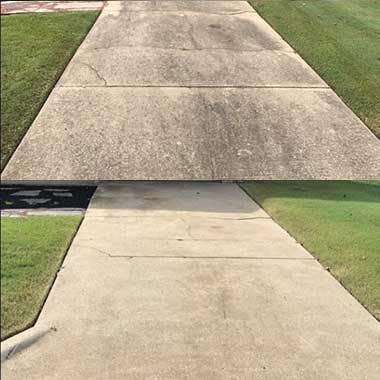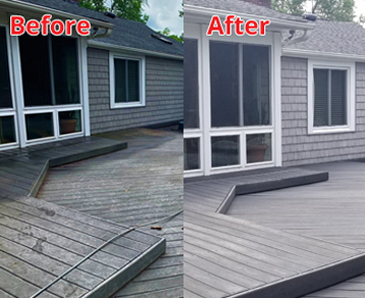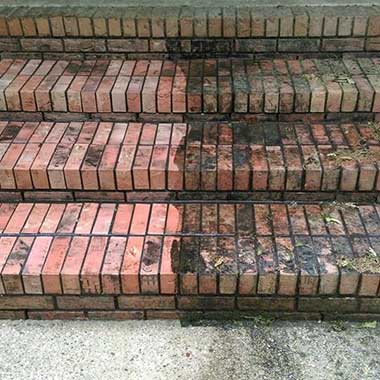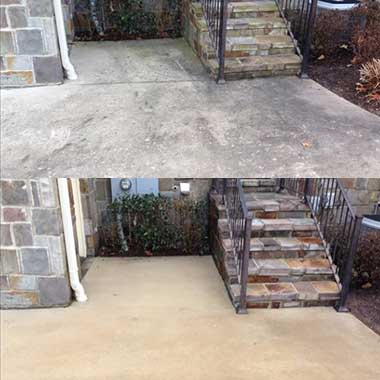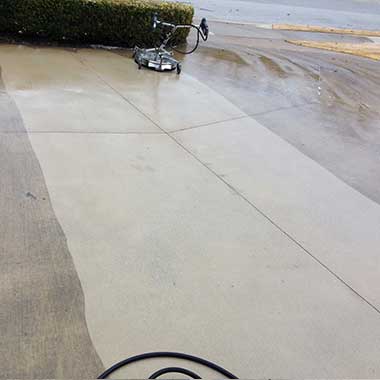 Why is Soft Washing the Best Way to Clean Your Upstate Greenville, SC Home?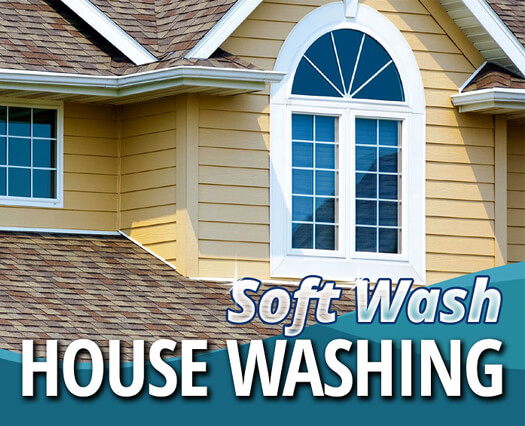 Soft Wash House Washing, also known as Low Pressure cleaning or Low Pressure washing, is a term used to describe a safe and effective process used by professional pressure washing companies for cleaning a variety of exterior surfaces on buildings and homes. In brief, it's a process of gently applying cleansing solutions on a surface with Low Pressure, then gently rinsing the dirt and grime away with fresh water.
Low pressure cleaning has found exclusive use by the best professional pressure washing companies for many reasons. Considering all of the variables involved with pressure washing a home's exterior, the use of high pressure for cleaning a home poses little to no benefit versus cleaning with Low Pressure
And of course, "low pressure" means no risk of siding damage. Too many Upstate area homeowners have found out the hard way that high pressure power washing methods and delicate home siding do not mix! Our Soft Wash House Washing method is 100% safe for all types of siding and will not cause damage to your home or landscaping.
Gutter

Cleaning Services

Our experienced gutter professionals can do a full clean out of your gutters. By having your gutters cleaned out in the spring and fall months, you can ensure that water will flow correctly through them and not cause any issues later on. Gutters that are not cleaned regularly will eventually build up excessive weight from standing water and debris that your gutters are not designed to handle causing permanent damage. A thorough clean out in the spring and fall can save you a lot of headache.
Did you know the outside of your gutters can be cleaned, too? Due to a process called "electrostatic bonding", grimy looking dark streaks and stains accumulate on the exterior facing of gutters and downspouts. Washing away this unsightly buildup from an often overlooked part of your home's exterior makes for the perfect finishing touch to our Soft Wash House Washing service!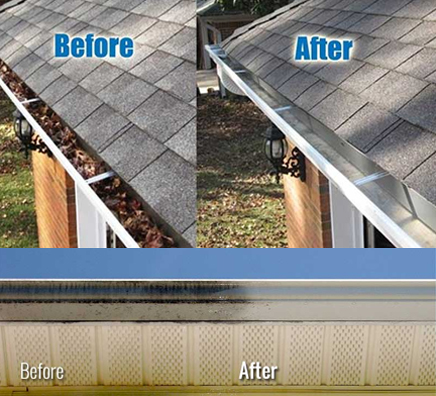 We Clean Gutters, Inside & Out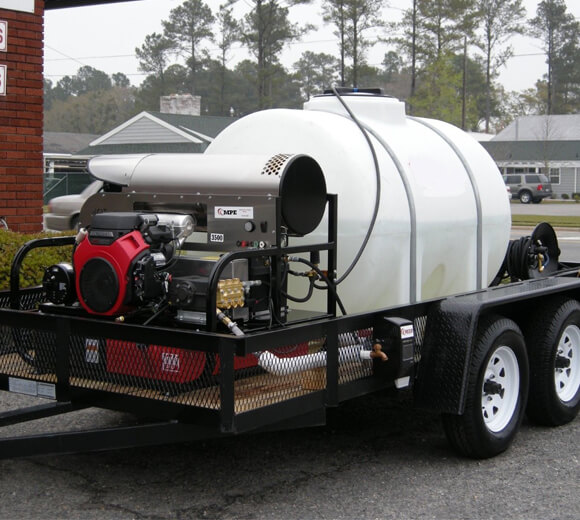 SUPERIOR HOUSE WASHING

is the 1st choice in Greenville, SC and throughout the Upstate!

Superior House Washing is a locally owned company. With several years of experience we have the equipment and knowledge to handle all of your residential and commercial exterior cleaning needs.

Service Area:
Greenville
Simpsonville
Mauldin
Five Forks
Taylors
Greer
Powdersville
Easley
Clemson
Anderson
Piedmont
Fountain Inn
Get a
FREE Quote

for Pressure Washing Services in the Upstate Area
It's quick & easy to obtain a
FREE Estimate

for any of our services!

Whether it's time for your regular cleaning, or if your property needs a complete overhaul, please don't hesitate to take advantage of the convenient contact methods listed below. Thank you for your interest in our services. We look forward to hearing from you!
Use
REQUEST FORM
PRIVACY POLICY : Any and all information submitted is intended for the sole use of Superior House Washing and will not be shared with any third parties without your express permission and consent.
Superior House Washing

The Upstate's best way to Protect & Beautify your Property!